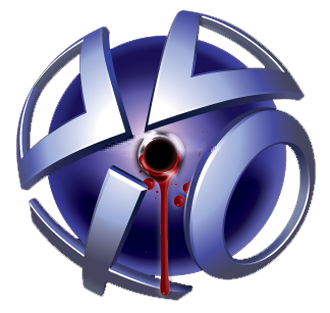 A user called micr0shaft aka PumpleX over at psxscene has created a modded version of ****psn 0.5.
Quoted from micr0shaft:
This version resolves the IP address of auth.np.ac.playstation.net in case this is changed by $0ny (If it is unable to resolve the domain name the default 199.108.4.73 will be used)

It also checks to see if the above IP address is reachable on port 443 and notifies you on success or failure.

Identifies and displays your computers internal IP address (If it is unable to detect your LAN IP it will default to 0.0.0.0)

And has a nice colourful layout
Installation:
1. Install dev_blind.pkg and Comgenies Awesome Filemanager on your ps3
2. Run Dev_blind and create the mount point for the flash
3. Then run Comgenies Awesome Filemanager
4. Go to / dev_blind / data / cert
7. Replace CA27.cer that i supply with the one in / dev_blind/data/cert/CA27.cer
8. Then configure the primary DNS server on your PS3 to the IP address of your PC
9. Configure the secondary DNS server on your PS3 to your router IP or one of youre ISP's dns servers
10. Reboot your PS3
11. Start modded version of F*ckPsn v0.5
12. Enjoy the PSN
Downloads:
CA27.cer:http://www.megaupload.com/?d=3YBD24NE
Comgenies Awesome Filemanager:http://comgenie.com/filemanager/?downloadFile2=006
dev_blind.pkg:http://www.ps3-hacks.com/download.php?id=282
Modded version of F*ckPsn v0.5:http://psx-scene.com/forums/attachments/f189/25458d1297991185-****psn-v0-5-modded-****psn-v0-5-pumplex-v2-rar
Technical Stuff
For users who want to do their own editing of Fu*kpsn micr0shaft has included two edited files (his source code) for those who want to edit it.
Both of the files edited by micr0shaft:http://psx-scene.com/forums/attachments/f189/25457d1297991117-****psn-v0-5-modded-****psn-v0-5-pumplex-v2-src-rar
Fuc*kpsn 0.5 original source code:http://gitorious.org/****psn/****psn/archive-tarball/master
Admin




Posts

: 394


Points

: 55868


Reputation

: 8159


Join date

: 2011-02-02


Age

: 28


Location

: Earth





Similar topics
---
Permissions in this forum:
You
cannot
reply to topics in this forum