This hack unlocks all the trophies all at once like socom!
you must have CFW installed i have kemaw installed.
rip the game disc to a hard drive, via your chosen backup manager and then plug in external hard drive to pc to modify the files or use FTP to access game files remotly from your ps3 if installed on internal HD.
follow this guide to modify the files (don't add spaces in STestFile2= and DATA/FALLOUT i just did that to stop smiley appearing) and download this file, for external hard drive users the game will be located in the "GAMEZ/BLES00901/PS3_GAME/USRDIR/DATA" folder.
[You must be registered and logged in to see this link.]
1. FTP into PS3
2. Navigate to /dev_hdd0/game/BLUS30500/USRDIR or where your backup FO:NV game is
3. Grab Fallout.ini and download it to your PC
4. Rename the Fallout.ini in your PS3 to Fallout.bat
5. Upload your .ESP mods to the /DATA folder. Make sure the names of the mods are in all CAPS
6. Open the Fallout.ini on your computer and edit the STestFilex= fields to your mods. Mine looks like this:
Code:
STestFile10=
STestFile9=
STestFile8=STEALTH.ESP
STestFile7=ALIEN2.ESP
STestFile6=ALIEN.ESP
STestFile5=AP.ESP
STestFile4=PERK.ESP
STestFile3=STAT.ESP
STestFile2= DEVG.ESP
STestFile1=FalloutNV.esm
7. Scroll down to sEssentialFileCacheListE= and add your mods to the list. Here's mine as an example of what it'd look like:
Code:
sEssentialFileCacheListE= DATA/FALLOUT - MISC.BSA, DATA/DEVG.ESP, DATA/STAT.ESP, DATA/PERK.ESP, DATA/AP.ESP, DATA/STEALTH.ESP, DATA/ALIEN.ESP, DATA/ALIEN2.ESP, DATA/SYSUTIL/*.PNG, etc.
8. Save it, then upload your edited .ini into the USRDIR folder
Once you get the hang of it, adding new mods is pretty fast. Basically edit the Fallout.ini at the STestFile and sEssentialFileCacheListE fields, then upload the mod into the DATA folder.
once you have done all this eject your hard drive from windows or close your FTP client, load the game up on your ps3 and fast travel to doc's house in goodsprings.
go to this location here.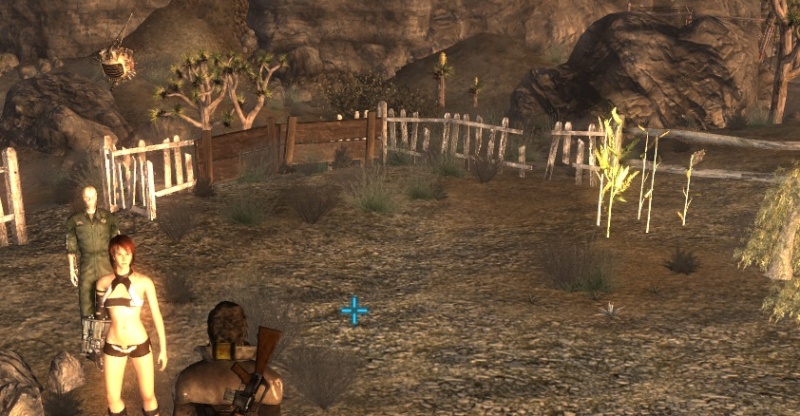 and sit back and watch all the trophies pop up one by one! enjoy!
Admin




Posts

: 394


Points

: 55868


Reputation

: 8159


Join date

: 2011-02-02


Age

: 29


Location

: Earth



Last edited by thelotusreaper on April 10th 2011, 6:24 pm; edited 2 times in total (Reason for editing : wrong spelling again lol)
n0ob





Posts

: 2


Points

: 2


Reputation

: 5


Join date

: 2011-04-08



thelotusreaper wrote:what is CFW?

CFW is Custom Firmware
its a modded firmware like for the PSP
it allows you to have/do things you wouldn't be able to on a normal firmware
n0oblet




Posts

: 16


Points

: 5034


Reputation

: 3017


Join date

: 2011-04-10


Age

: 32



Your awesume!!!!!!!
bEst person ever!
and plz can you doa torturial on youtube then gonna get much subscribers and views !!!!
plz post a pm back if you gonna do it beacuse then i can see how to do it !
plz!
n0ob





Posts

: 1


Points

: 1


Reputation

: 10


Join date

: 2011-10-29




---
Permissions in this forum:
You
cannot
reply to topics in this forum